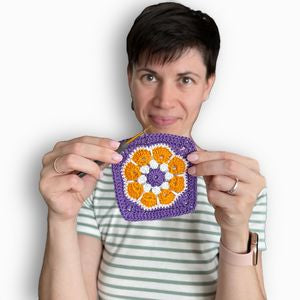 Crochet patterns that you're sure to be good at!
I am pleased to offer you my crochet patterns. I have a variety of products that you can crochet. Each pattern contains a list of yarn and tools needed, detailed step-by-step instructions and photos, as well as a video.
ALL PATTERNS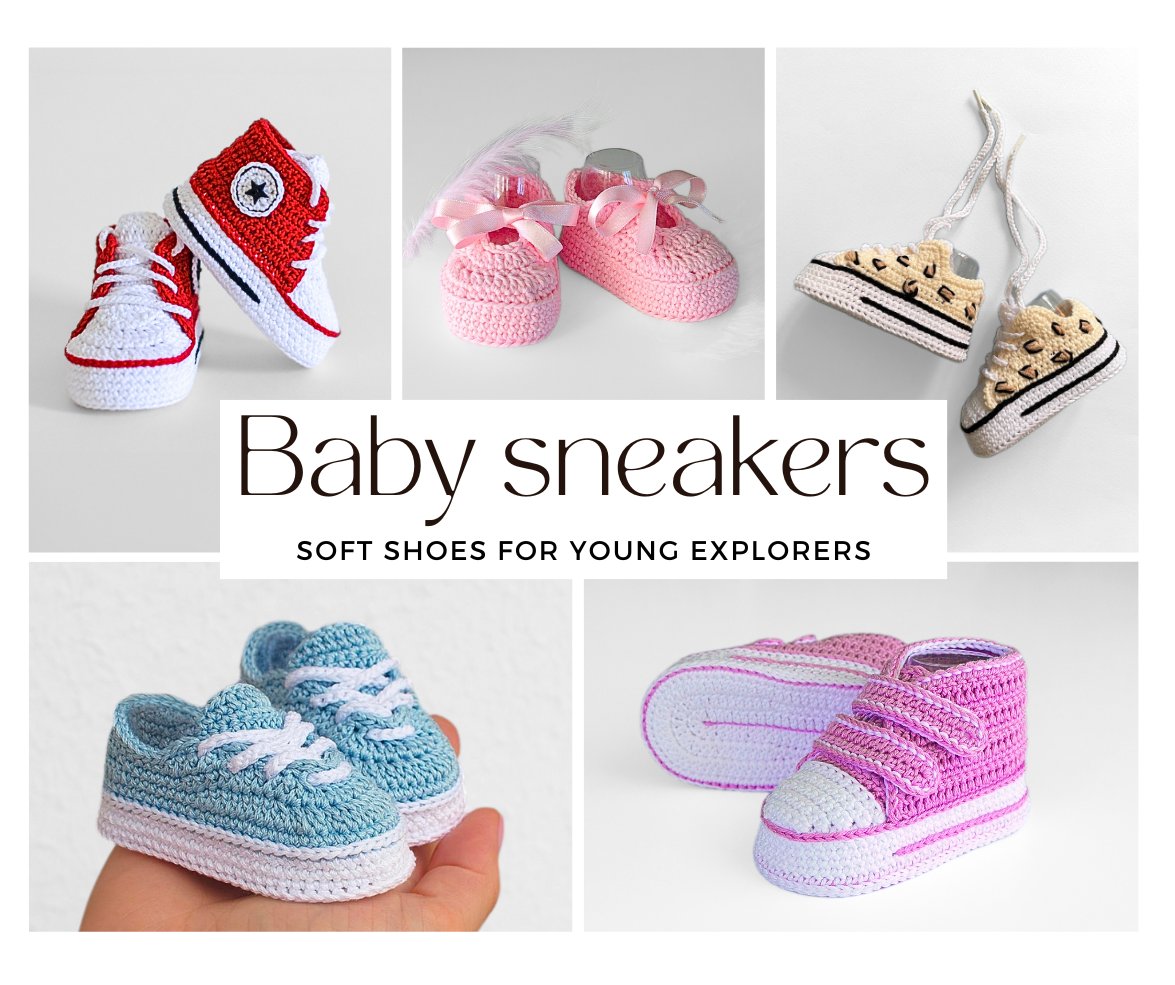 Crochet patterns of sneakers and booties for babies.
Your little one will be unstoppable. Get accustomed to the good from childhood.
Show me!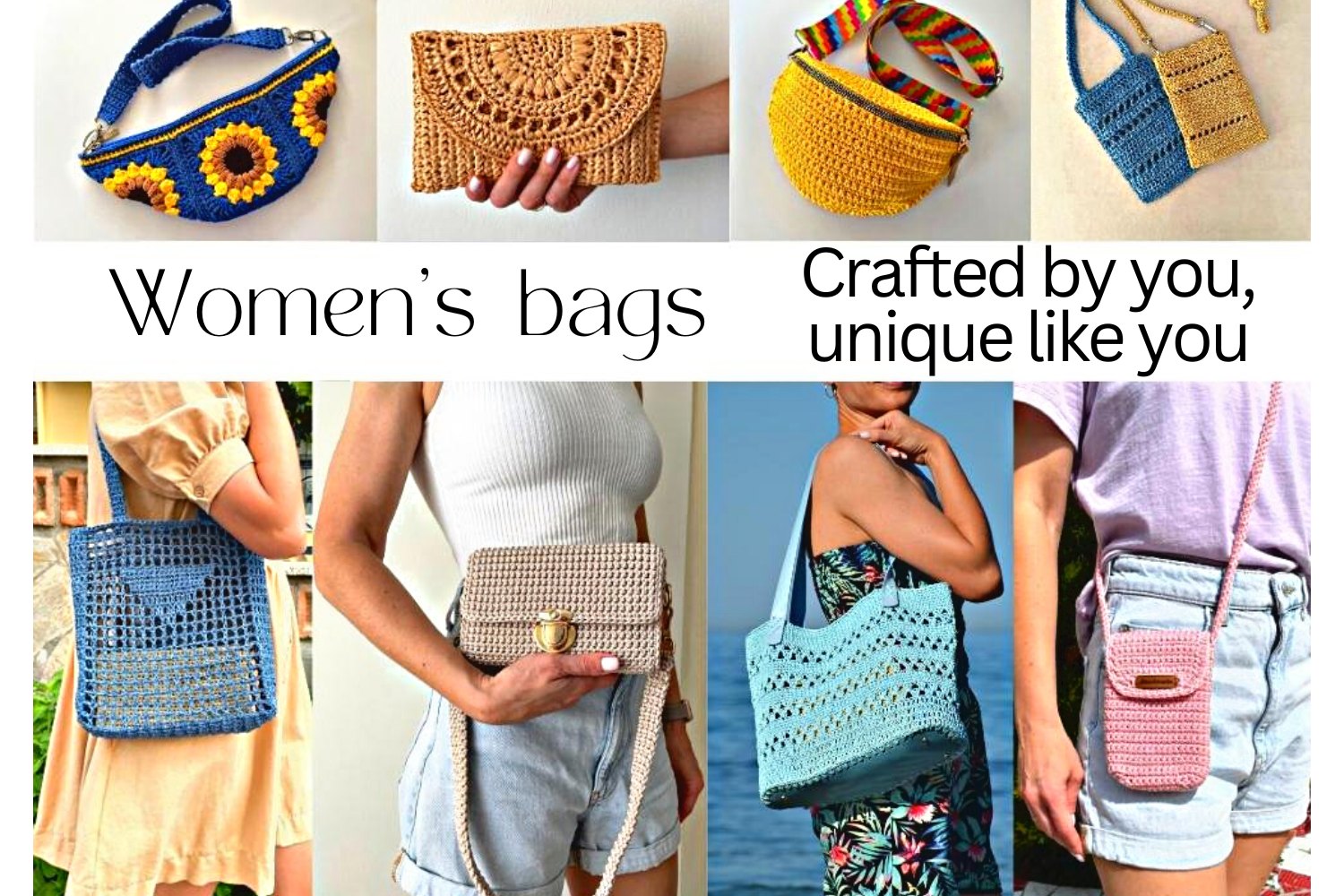 Women's handbags crochet patterns.
Crafted by you, each stitch tells a story. Unique like you, it carries your essence in every thread.
Show me!